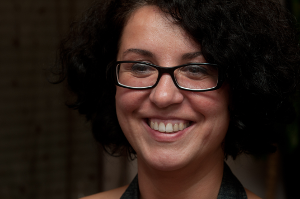 Mariana Florea, is CPC – Certified Professional Coach and Aware Parenting Instructor. She is based in Luxembourg and coaches in English, French and Romanian.
As a Coach, Mariana supports busy professionals building successful and sustainable careers while enjoying a happy life.
As an Aware Parenting Instructor she coaches parents to raise happy kids without punishments and rewards.
Her academic instruction is in the Economics with a focus on Management and she was trained by The International Coach Academy to be a Certified Professional Coach. She brings in Coaching the experience of working for over 15 years in multinational companies in three countries: Romania, Luxembourg and Belgium.
She lived in those three countries and survived her divorce, while raising a happy kid applying the Aware Parenting Principles.
She coaches overwhelmed people, working on automatic pilot and forgetting the global picture of their job and of course of their life. Mariana helps them to design and start living a well-balanced life as parents and individuals and their professional success becomes sustainable.
Her philosophy is that no matter where you are in life, if you want to do more, to become more, then yes YOU can! No one should be limited by their past, every day brings a new beginning, new opportunities.